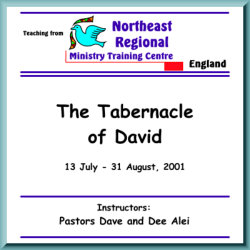 The Tabernacle of David
David was an Old Testament king with a New Testament revelation of worship. He was the first to establish many principles of worship that survive to this day, releasing hundreds of thousands of believers into expressive, extravagant praise.
God said through the disciple Luke that He would restore the Tabernacle of David so that the rest of mankind would seek the Lord (Acts 15:16-17). Much can be learned about becoming a worshiper in Spirit and Truth by studying David's life.
This course introduces David's Tabernacle and looks at the life of king David and his passion to bring the presence of God back to his people. We examine his mistakes and his successes in the hopes that we can learn from them as we seek to experience the full manifestation of God in our own lives.
For a more in depth look, we also offered a course that looks at 14 Principles that king David established when he brought the ark of God to Mount Zion.